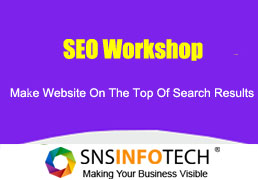 SEO Social Media Marketing Workshop
Price:$998 S$318/Pax
Duration: 1 Day (From 10:00AM to 7:00PM)
Dates/Times: Weekend Class
Contact Us For Details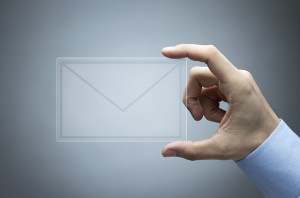 [iphorm id="1" name="Courses and Training"]
Get Acquainted With the Best in SEO Industry Who Will Instruct You on Various Facets of Search Engine Optimization.
This 1 Day workshop will guide you on the following aspects of SEO and Social Media Marketing
How to effectively carry out keyword analysis?
How to improve on the quality of a website?
How to Rank the Website on the Google Top Page
How to use the Facebook to promote the business and products
In what ways social media integration plays a key role in a comprehensive SEO strategy and how can social media sites like FaceBook and Twitter be used to create brand awareness and curiosity and increase site traffic?
A well rounded SEO plan is integral to the success of any business. For this reason, every business house nowadays understands the value of investing with a reputable SEO firm who can offer them the best optimization strategies. Starting from keyword analysis by using different keyword tools such as Google AdWords and creating a sound content strategy to efficient link building and integrating a site with various social media sites for enhanced marketing, this 1 Day workshop aims at presenting students with a thorough program on the various fundamentals of search engine optimization that are relevant in today's industry. The course also involves an in-depth look on the different factors that influence a site's overall ranking in the Google's pages. How changes in Google's algorithms may affect a site's position on the search pages and what are the various White Hat SEO tactics that one can adopt to always enjoy a favorable position on the search engine result pages.
【What You will Learn】:
Content Marketing Strategy
Social Media SEO
Long Tail Keyword For Google Hummingbird
Natural Link Building Strategy
Metalanguage Websites
Backlinks Guideline

Qualified students will get SEO Attendance Certification
【Who Need To Attend】:
The workshop is ideal for online marketing manager and people who are keen on earning money from the various online sources.
Author
Review Blog Owner
E-Commerce Website Owner
Online Business Owner
Apply Workshop:
Paypal / Credit Card
ATM or Cheque please Contact Us
Entry ticket will be mailed to the registered address via Singpost Registered Mail
【
Fast Bonus

】:

Free SEO Video Tutorial Account.

Free One Time SEO Consultancy

And More